The Foundation supports the development of holistic systems of education within schools through the personal and professional development of teachers and facilitating the engagement of both parents and students.
The core elements of the Foundation's Programs are applicable in any school setting and are based on a number of key principles that can have a transformative effect on school culture.Currently, we offer 2 Programs:
1. Introductory Program: Helping Teachers Stress Less and Enjoy Teaching More
2. Relationship - The Heart of Teaching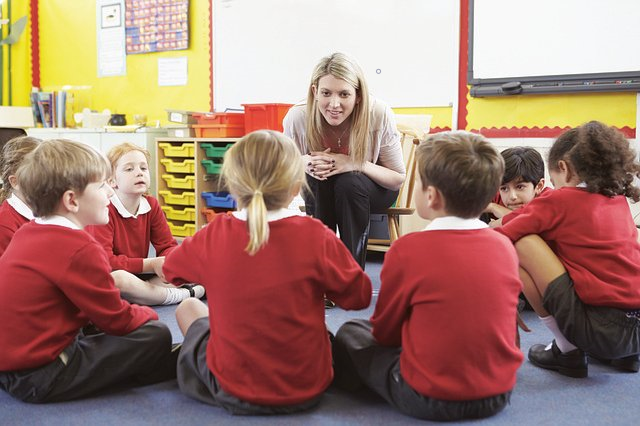 1. Introductory Program: Helping Teachers Stress Less and Enjoy Teaching More
"One of the most beneficial PDs I have ever attended."
Increasingly, both new and experienced teachers are feeling overwhelmed by pressures due to changes in curriculum, technology and students' and parents' attitudes. This Course is based on the Foundation's model of resilience developed over thirty years experience in providing courses designed to enhance personal growth and give participants a greater ability to deal with stress. We focus on practices that lead to emotional stability and self-confidence and developing an understanding of practical strategies which give teachers the resilience to deal with stress. The over-arching framework of 5 key domains involves learning skills to handle situations with greater insight and awareness.
Teachers will learn:
5 keys for improving energy, concentration and satisfaction.
How to manage emotion when dealing with conflict.
Techniques to prevent teacher burn-out and improve the ability to switch off.
12 practical strategies for enhancing self-worth, a powerful buffer against stress.
Ways to improve mood, sleep and vitality.
Constructive ways to deal with anxious parents and students.
How to make personal changes that last.
Participants' Feedback
"I found new aspects and attitudes to help me in both areas, personal and professional. I feel that I have some new tools to work on to help make me a better me."
"I found it all to be very beneficial and can take away and use at work and home many strategies. In particular I really enjoyed the relaxation and meditation techniques. A most enjoyable and in-touch day - fantastic."
"Really enjoyed the practical techniques. A good balance I feel of what and why…facilities and presenters A+."
"The frank and open conversations around the group specific to our circumstances gave invaluable advice and comfort. More please!"
The Program can be delivered in various formats:
5 Session After-school Program
One Day Teacher Intensive
Two Day Workshop
Teacher Intensive Follow-ups
2. Relationship – The Heart of Teaching
Course Content
Session 1: Integrating Pegagogy with a Values Approach
This session looks at how teachers can utilize their role and opportunities in the classroom to foster students' personal growth.The foundation for the practice of values lies in an individual's emotional stability which gives him or her the capacity to withstand competing pressures.
Session 2 : Qualities of a Teacher
A teacher students can identify with and model their own personal behaviour on is a key to successful values education. This session examines the personal qualities that make teachers effective in this important role.
Session 3 : Self-Reflection
Self-reflection enables a teacher to more deeply understand the emotional and social demands of students and to be flexible in responding to them. Meditation and a variety of other reflective practices can greatly assist in this process. In this session, teachers are introduced to a number of approaches they can utilize for self-monitoring and for recharging their batteries each day.
Session 4 : Listening and Connecting
Effective teaching depends on creating a positive relationship with each student. Listening well can be a powerful means of connecting with students and helping them sort through the barriers to their academic learning.This session focuses on the skills teachers can develop to tune in and connect with their students.
Session 5: Keeping on Top
The final session imparts positive and practical ways of dealing with thepersonal challenges of the classroom. These approaches will help teachers move from a defensive, 'just coping' position to finding growth and fulfillment through these same challenges.
Contact us to discuss your needs:
Phone: 07 4661 3340
Email: info@thefoundation.org.au